V International conference
Actual problems of system and software engineering (APSSE 2017)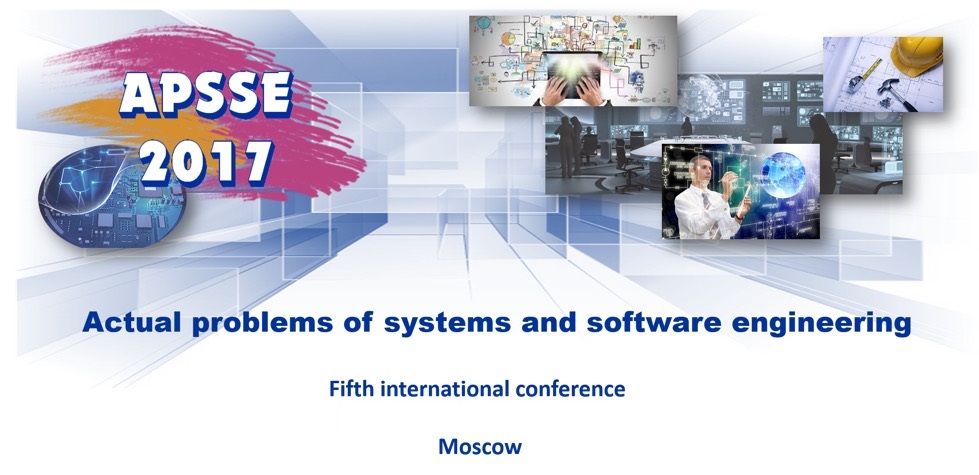 The conference is devoted to the analysis of the status, current trends, research issues and practical results obtained by national and foreign scientists and experts in the system and software engineering area, as well as information and analytical systems development area using Big Data technologies. 

Members: experts / students / postgraduates working in the area of ordering, designing, development, implementation, operation, and maintenance of information and analytical systems for various applications and their software, and also working on custom software development. 

Speakers: leading national and foreign experts about fundamental aspects of the information technology development.
Section "Systems engineering"
Architecture of Big Information Systems — problems and solutions in the systems area and

 

methods for their development;
Development of systems engineering methods and practices (including learning cyber physical systems);
Requirements engineering, system engineering, testing tools;
Teaching of system engineering and system thinking.
Section "Software engineering"
Methods, technologies and tools of life cycle automation software system, Pecularities of Application Types Development and Maintenance;
Programmer Team Labour Efficiency. Estimation methods and results;
Innovation Technologies in development and maintenance of different type and scale

 

software (SEMAT, SAFe, Agile and other);
Computer-aided testing during development, maintenance and evolving software systems;
Application systems development and implementation experience.
Section "Information-analytical system"
New methods and technologies of IAS and DSS development in the new economy, including

 

methods based on learning computers;
Expert systems in development of learning and self-learning computers;
Big Data Technologies in practice — user experience;
Mathematical Methods in modern IAS;
Telemedicine — needs, possibilities, facts;
IAS development methods: experience in teaching.